minimus® III Sphygmomanometer
The Riester minimus® III features a chromium-plated screwed tube connector and the ergonomic spoon-shaped grip, ensuring that the minimus® III can be operated without hindrance, at any time. It features twin-tubes to help make inflation and deflation of the cuff to be smooth and consistent with the maximum level of control.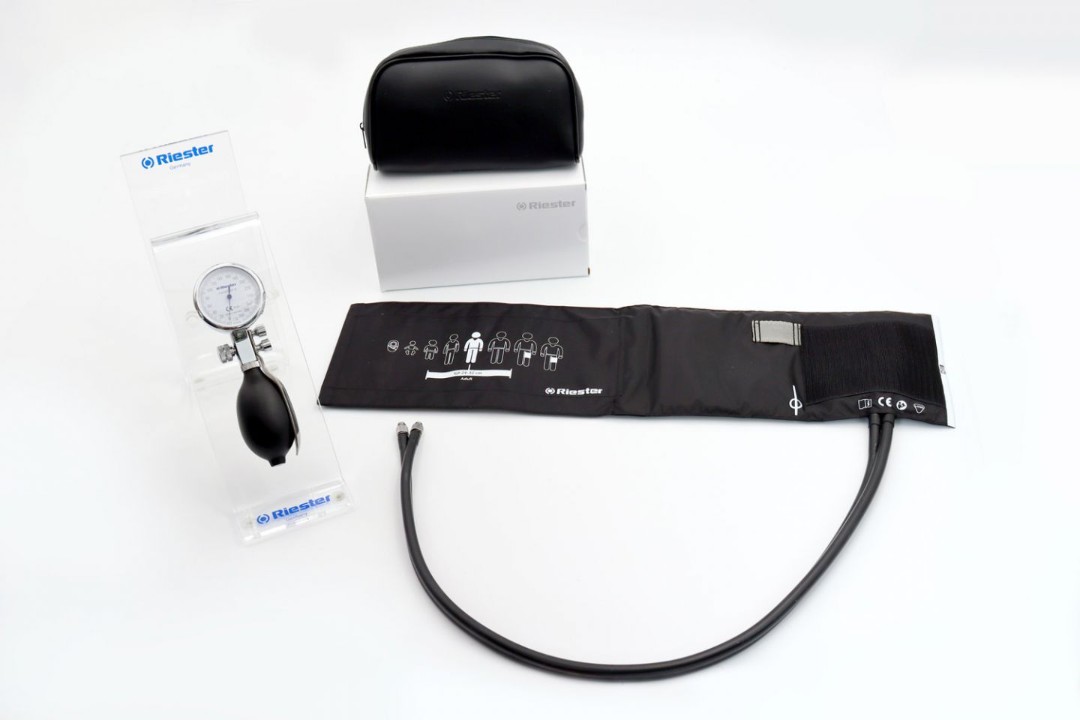 The Riester minimus® III is a high-quality, metal constructed, twin-tube, corrosion resistant, portable aneroid sphygmomanometer.
Features and benefits
for both the clinician and patient
Compact, dual-tube, graduated-scale sphygmomanometer
Highly polished chromium-plated, rugged metal housing with metal ring and corrosion-protected
Latex bulb with chromium-plated air release valve
Metal valve base
Precision air release valve with fine adjustment and virtually wear-free
Microfilter protects air release valve and measuring system
Spoon-shaped grip of stainless steel
Specially tempered copper-beryllium diaphragm almost non-aging
Metal connector for simple and fast changes of cuffs
Diaphragm pressure-loading capacity up to 600 mmHg ensuring maximum pressure tolerance
Maximum error tolerance +/- 3 mmHg
Linear aluminium scale Ø 49 mm, easily legible up to 300 mmHg
Including vinyl zipper case
Comprehensive selection of different sized cuffs