precisa® N shock-proof Aneroid Sphygmomanometer
Handheld, portable, aneroid Sphygmomanometer with shock resistant technology, meeting standard DIN EN 81060-1:2012-08. Validated by the British and Irish Hypertension Society.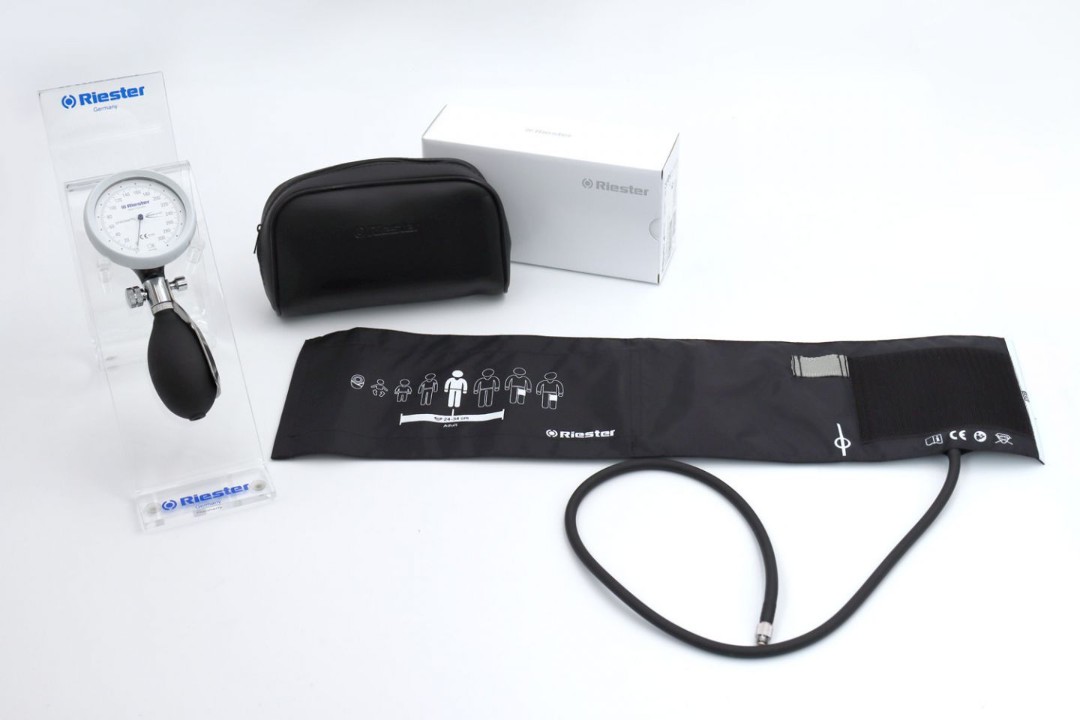 Conventional aneroid sphygmomanometers are shock-sensitive and thus their measurement accuracy may be impaired after an impact or a fall to the floor, resulting in uncertainty of accurate measurement. The precisa® N Aneroid Sphygmomanometer is tested to be shock resistant to a height of 1m (39.37 in), providing reassurance that it will remain accurate even after impact.
Features and benefits
for both the clinician and patient
Shock-resistant according to standard DIN EN 81060-1:2012-08
Shock-resistant from a height of 1m (39.37in)
Precision air release valve with fine adjustment, wear-free
Microfilter protects air release valve and measuring system
Diaphragm pressure-loading capacity up to 600 mmHg
Specially tempered copper-beryllium diaphragm with precision movement, almost non-aging
Made in Germany
3-year calibration warranty
Latex-free
Metal valve base
Ergonomically shaped handle with spoon, made of stainless steel
Linear tilted aluminium scale ø 63mm (2.48 in) from 0-300 mmHg, easy to read
Nylon zipper bag