R1 Shock Proof® Aneroid Sphygmomanometer
Handheld, portable, aneroid Sphygmomanometer with patent pending shock proof technology. Validated by the British and Irish Hypertension Society. Available in white or black.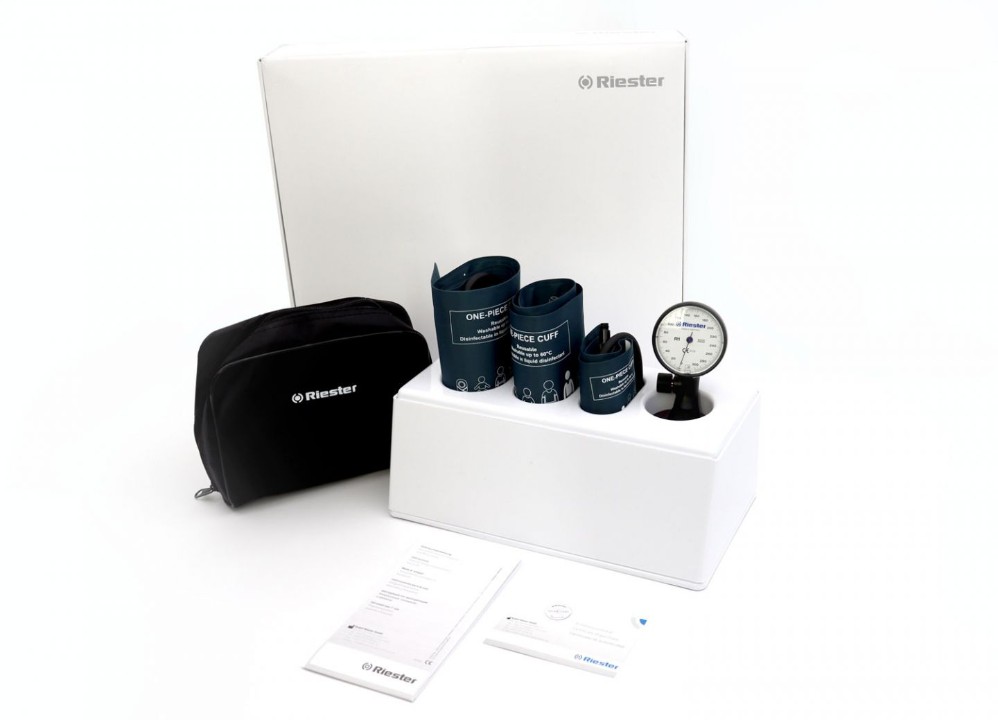 Conventional aneroid sphygmomanometers are shock-sensitive and thus their measurement accuracy may be impaired after an impact or a fall to the floor, resulting in uncertainty of accurate measurement. The R1 shock-proof® Aneroid Sphygmomanometer is tested to a height of 120 cm (4 ft) providing reassurance that it will remain accurate.
Features and benefits
for both the clinician and patient
Exact precision that lasts! Made in Germany.
Patented (pending) shock-proof technology to height of 120cm / 4 feet
Patented (pending) air duct stability, to ensure precise needle movement
Fast, ergonomic inflation due to optimized bulb design with integrated spoon
Non-resistant opening of air release valve ensures precise and comfortable operation
5 years warranty on calibration measurement.
Focus Green Silver 2008 Design Award
Scale: Ø 52 mm white face with blue pointer or black face with red fluorescent pointer
Two-component ABS casing
Metal threaded tube connection at the top of the casing for fast cuff exchange and ergonomic design
Maximum error tolerance of +/- 3 mm Hg
Extensive selection of various cuff sizes
Incl. Vinyl zippered bag