DARWIN2 ABPM is a user-friendly, Windows®-based program that allows maximum flexibility for configuration, analysis, interpretation and ABPM reporting. Comprehensive and professional reports can be generated in no time.
Interpretive summary
Automated analysis of ABPM levels for normality and nocturnal fall according to the AHA1, ESH2 or JNC 73 guidelines.
White-coat analysis
The first-hour data is compared to the full 24-hour results. The software indicates whether the patient presents with a white-coat hypertension.
One-page report
The one-page report includes ABPM graph, interpretive summary, nocturnal BP fall analysis, and statistics with selected patient data.
Clear presentation of statistical results
Statistics are provided for awake and asleep phases as well as for all other phases, and include average blood pressure, heart rate, pulse pressure, mean arterial pressure and BP load.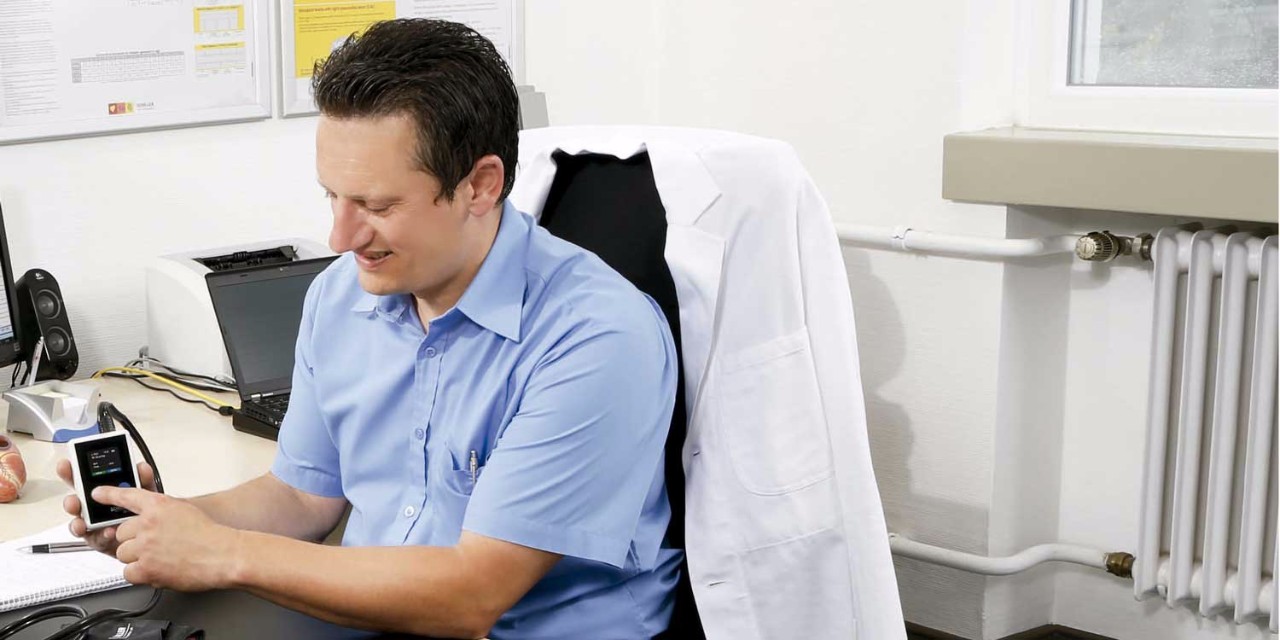 Recommendations for blood pressure measurement in humans, American Heart Association, 2005.
ESH/ESC Guidelines for the management of arterial hypertension, 2013.
Seventh report of the joint national committee on prevention, detection, evaluation, and treatment of high blood pressure, 2003.
An ultramodern and versatile device
Light and compact design
Simple to set up and operate
Intended use: white-coat hypertension, drug-resistant hypertension, masked hypertension, hypotensive symptoms with antihypertensive medications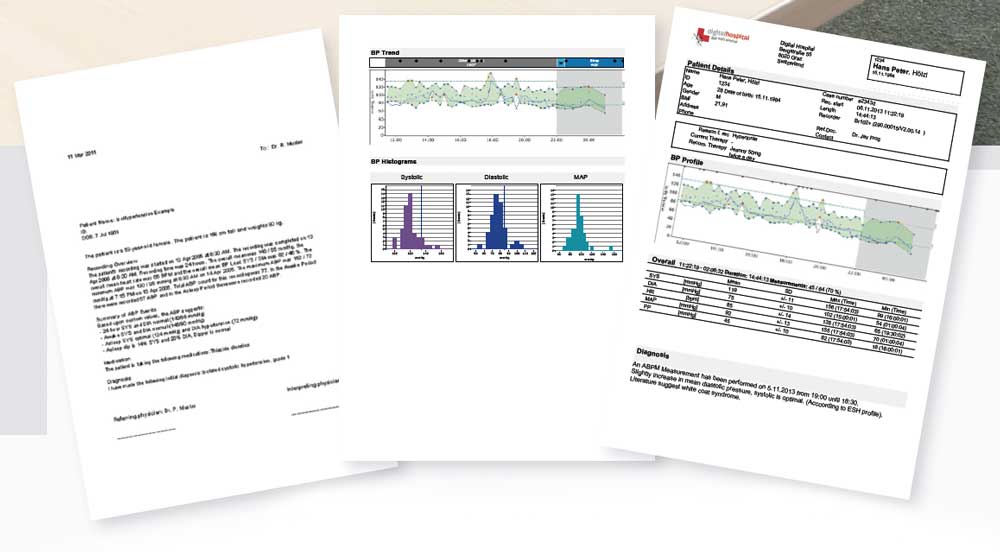 Create clear reports quickly and easily using the DARWIN2 modular reporting system. The level of detail and appearance of reports can be customized at will.