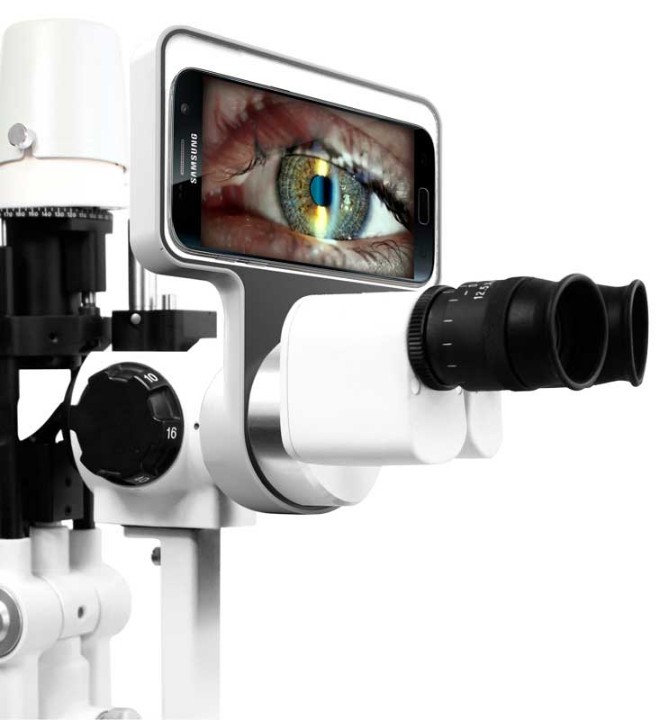 Camera equipped to smart phone is nowadays the top class camera.
IOS and Android for smart phone are the best system in the world.
Integrating phone camera into slit lamp microscope optics for imaging systems ideal combination.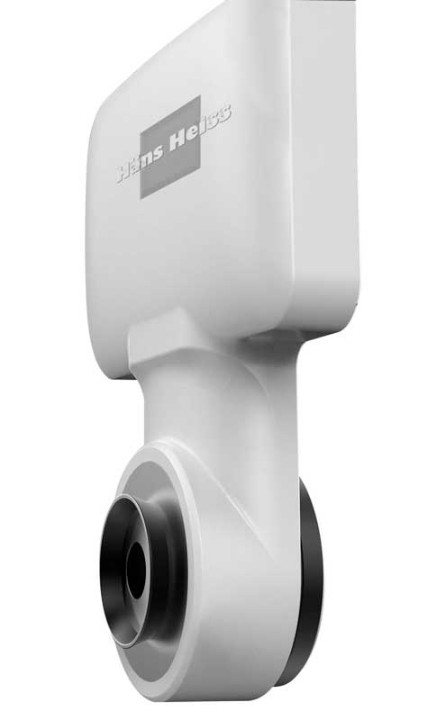 How about the picture quality and performance?
Amazing! Of course!
Do you like the pictures take by phone?
That is it!
Depending on the camera of smart phone, here is the most popular smart phone camera specification for both Apple and Android currently, we downloaded each of them from their official website, no more explain, you may know more than us.
1. Compatibility, widely.

Most smart phone for both Apple and Android is compatible.

2. Adaptability, widely

Unique mechanical design make it perfectly applied to most of slit lamp, whether upper or lower light source, Zeiss or Haag-Streit or else

3. Assembling, easy.

Easy just like install a beam splitter onto slit lamp, no more.

4. Capture, bluetooth.

The most popular solution in application, no interfere, real time, fast react, precise paring.

5. Extra PC and camera, no.

With the most intelligent portable system and top class smart phone camera, why need more?

6. Storage, local and cloud.

It is based on smart phone system and cloud service. Everything is excellent, we simply use them.

7. Export, all you need.

Pictures, videos and professional report, anything you need, we export it.

8. Database, does.

Specially designed App and APK are provided for free download from the store. The database is already included, take it for free, no extra charge.