CONCEPT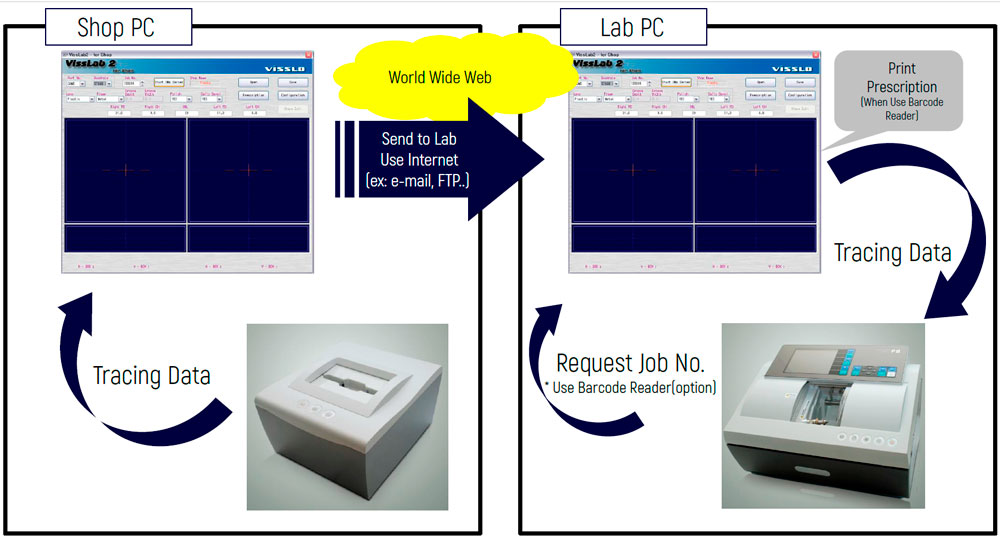 That's how we think placing lab orders should be. Our Remote Job Processing (RJP) sotware is designed with this in mind. RJE allows an operator to take a digital image of a frame with our Teleform tracer, attach it to an order and transmit over a phone line or thhrough the Internet to a central lab utilizing the same software. At the central lab, RJE will receive orders, process a work ticket with a bar code and integrate with any of out patternless edgers to help process jobs more efficiently.
The accuracy you get from Remote Job Entry far exceeds any other software available in the eyecare.
---
Concept Diagram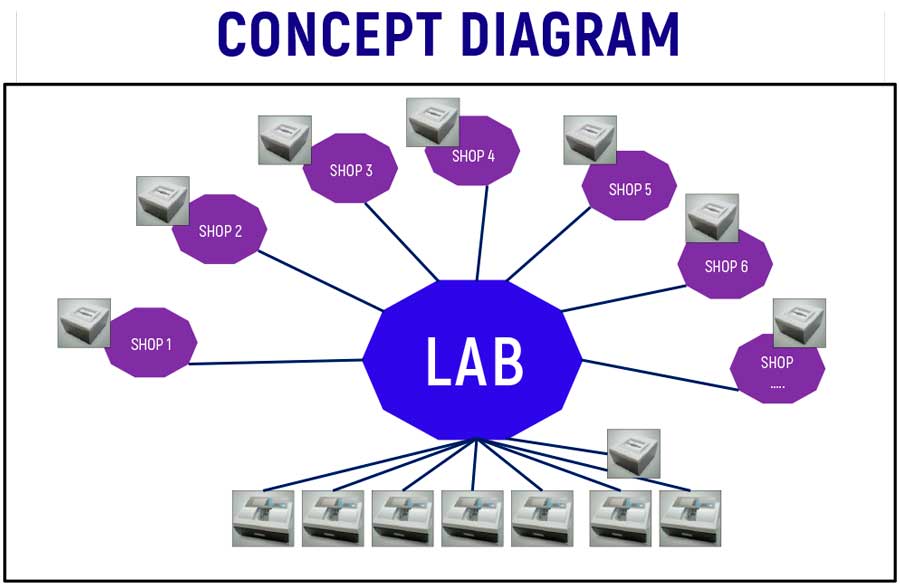 Shop: Tracing data Only !
(Not Necessary to send frames to the Lab!!)
Lab: Receiving data through the internet & strong relationship with shop!
---
Shop - data sending by internet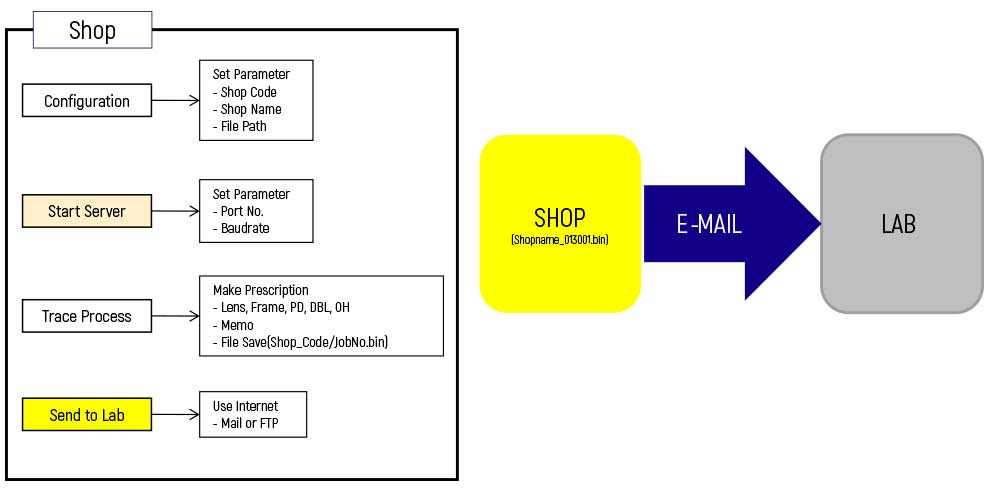 ---
Lab - Receiving data & edging