Komprimeter Pneumatic Tourniquet
Pneumatic tourniquets are used to restrict arterial blood flow in surgical and emergency situations, by applying pneumatic pressure via the pump it allows greater tensioning compared to a conventional tourniquet.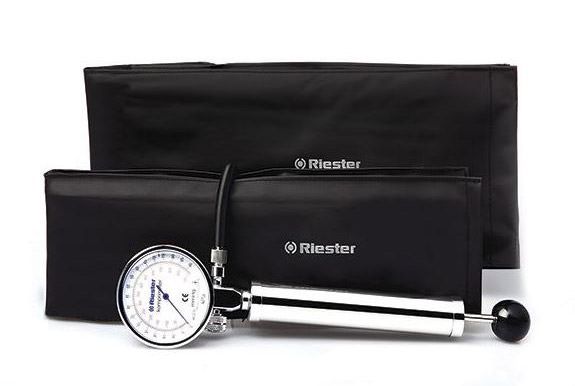 Riester komprimeter Pneumatic Tourniquet offers a high quality pump an manometer which can allow up to 700mm Hg. Available in three different cuff sizes for optimal fit for each patient (Adult and child) and location (Arm or Thigh). The cuffs are reusable, washable and disinfectable for simple re-use.
Benefit to the clinician
Easy tension and release clamp
High quality pump and manometer
Easy cleaning
up to 700mm Hg pressure for secure flow restriction
Fine release pressure valve for accurate adjustment
Latex free cuff, avoiding unpleasant skin reactions