The design was inspired from the shape of firefly. The smart design largely saves space for clinicians compared other bulky camera systems.We have preset many camera parameters so the user does not need to adjust settings before using the device. The user can operate the machine immediately once the installation has been finished. The device has the following automatic functions for photo shooting and processing when equipped with our Mediview software: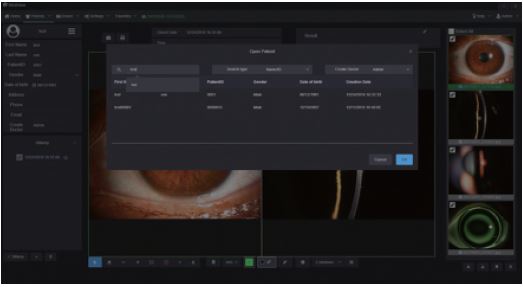 Convenient Patient Management
The patient management system enables clinicians to build and edit patient record,search information by inputting keywords.Clinicians can easily record symptoms and manage the data all the time. The software supports DICOM which makes the images captured by Firefly be easily integrated into hospital's medical system.
Functional Image Analysiss
Clinicians can measure the pathology area with our powerful software tools and change the contrast and brightness of the images. Clinicians can also compare several images at one time to analyze the symptoms and pathology.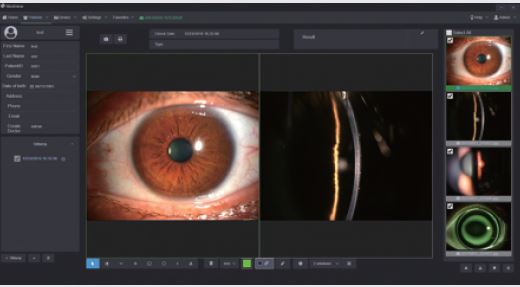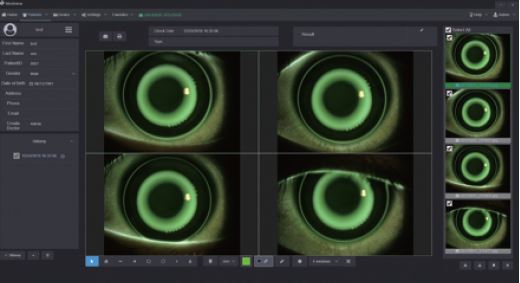 Orthokeratology Lens Fitting Assistance
The optometrists can capture and record high resolution fluorescein images of lens fitting and real-time video without a recording time limit. By comparing the different lens fitting effects, the optometrist can show and educate patients which lens is most suitable for them.
Customized Auto Exposure Value Setting
Clinicians can customize auto exposure values according to the image demand and save as templates for future capturing purpose. Also, the printing report can be customized according to clinician's needs.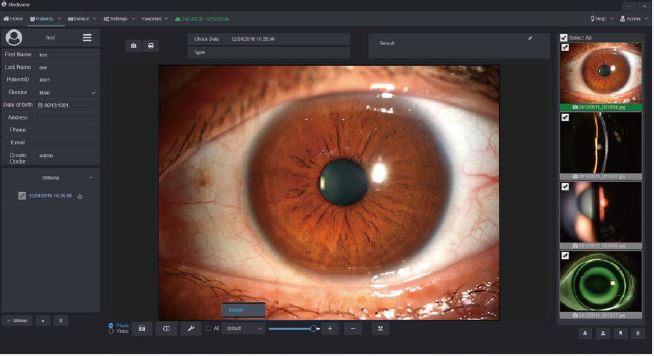 The Most Effective Tools for Dry Eye