The portable Point-of-Care USB Ultrasound rivals many large ultrasound machines. Simply connect the USB probe cable directly into your cart or case, and you have a handheld and mobile ultrasound imaging solution that allows clinical examination in real time remotely or through sharing of recorded files.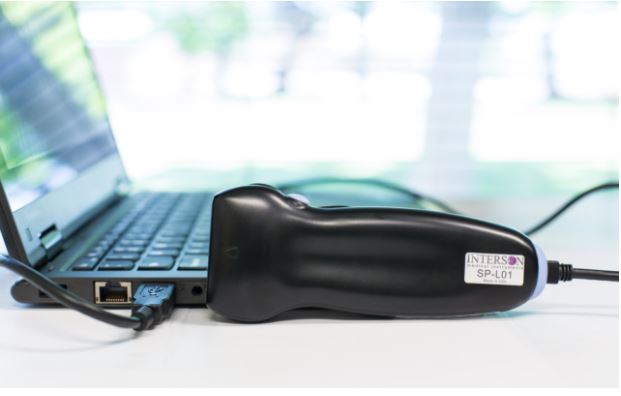 SP-L01 Ultrasound Probe black with PC
The devices are lightweight, and reliable, making them the perfect solution to connect to a Telemedicine station, PC or mobile devices, giving full flexibility of use.
Improved communication is powered by the ability to assess the patient anywhere: in the clinic, at home, remotely or on the go, providing complete flexibility in application potentially reducing cost, time, and access to patients. Using the SP-L01 Ultrasound Probe with the Telemedicine software provides the opportunity to record and share assessments with a specialist and track patients over time, providing evidence-based telemedicine that can benefit patient outcomes by improved diagnosis.