RPT-100 predictive thermometer
RPT-100 is a predictive thermometer extension module for the ri-former Modular Diagnostic Station. RPT-100 provides fast and reliable measurements of oral, rectal and/or axillary temperature. The flexible, modular design of ri-former is available as a mobile base, wall design or rail design, offering many configurations to suit the needs of hospitals, medical practices and clinics.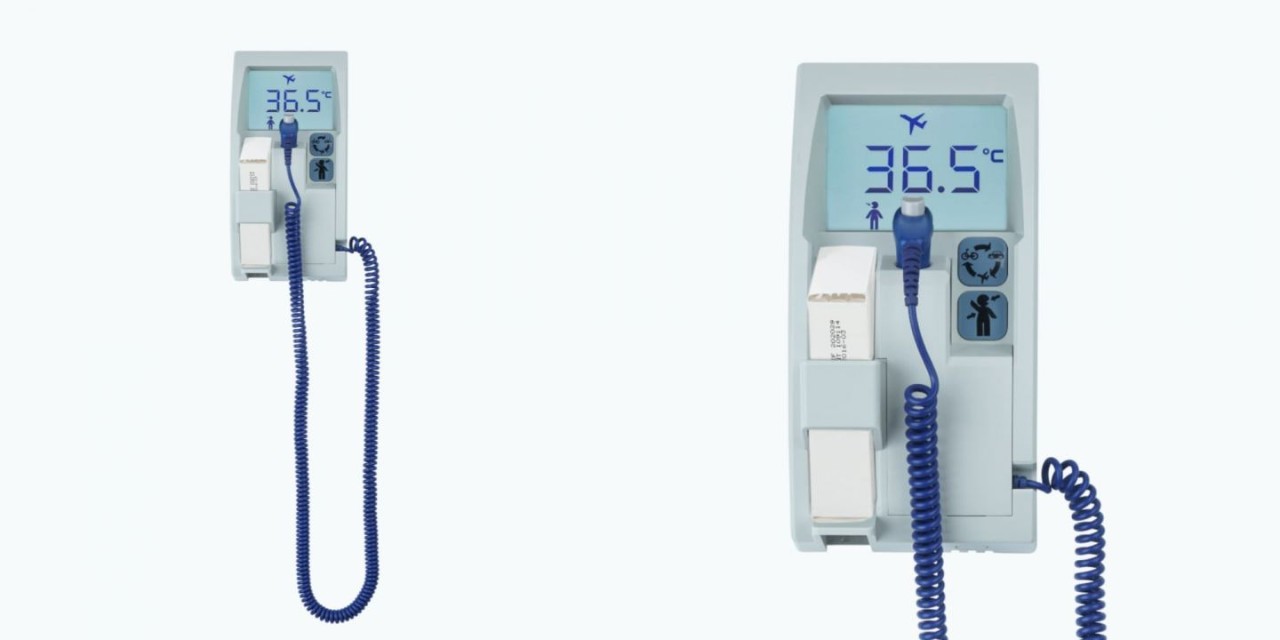 Features and benefits
Comes with a choice of oral/axillary (blue) or rectal (red) probe.
Predictive temperature module utilises Covidien Filac 3000 technology.
Temperature measurement range: 30°C to 43°C (86°F to 109°F).
Cold Mode can be used specifically for hypothermic patients.
The icon on the backlit LCD display screen indicates which area of the body to take the temperature from.
Interchangeable isolation chambers with matching probes.
"Auto-On", "Auto-off" feature.
Last temperature recall.
The thermometer holder holds a box of 20 disposable probe covers.