Vision Screener HVS-001.
Protecting vision by detecting abnormality.
The Cell vision screener V100 is a portable diagnostic device designed for clinicians to quickly detect vision abnormalities on patients from 6-month old to adults. Cell can screen both eyes at once from a distance of 1 meter. Once the pupils are in focus, the device will start to calculate automatically and deliver results within 1 second. The touch screen allows users to operate conveniently like using a smart phone.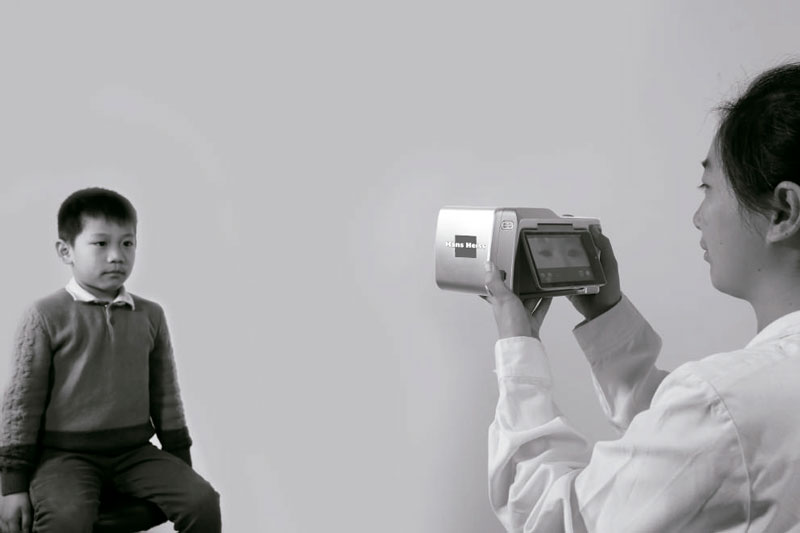 Features:
Flip screen facilitate convenient vision measuring
Interesting sounds to attract children
Super user-friendly with minimal user training required
Automated screening provides thorough, objective, and easy-to-understand results
Capable of dealing with mass screening events
Wireless data transfer by wifi
Quickly deliver testing results in 1 second
Quick detection
Cell quickly detects the potential suspicion of following common problems: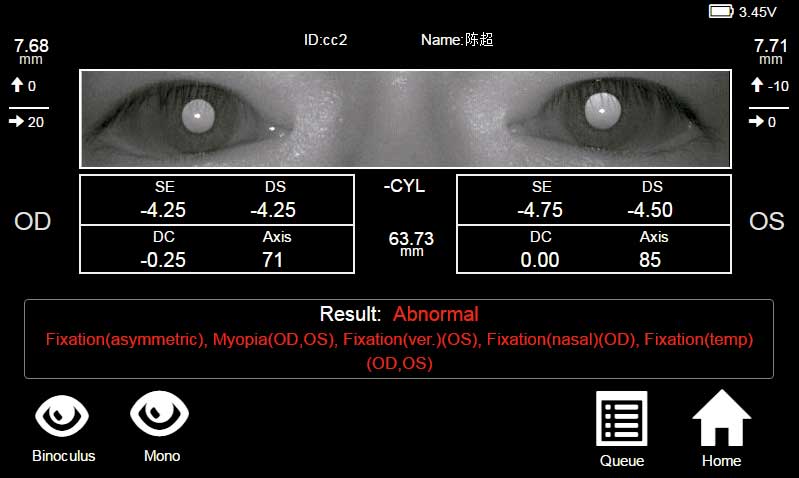 Myopia (nearsightedness)
Hyperopia (farsightedness)
Astigmatism (blurred vision)
Anisometropia (unequal refractive power)
Strabismus (eye misalignment)
Anisocoria (unequal pupil size)
Patient Management Software
Mediview is the patient management system to help clinicians manage patient records and images and data collected by devices developed by MediWorks.
The testing result delivered by Cell can be quickly transferred to Mediview via wifi connection.