Objective data. Faster decisions. Superior care.
Volk Eye Check is an electronic handheld ocular measurement device providing real time, objective data to enable smarter, faster decisions.
Eye Check can be incorporated seamlessly into your environment, bringing instant value as a simple method for quick, costeffective ocular measurements.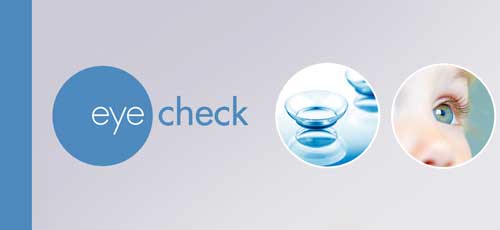 Integration.

USB and WiFi connectivity enable real time transfer of results to your PC for documentation of patient records.

APPLICATIONS FOR USE

Ease Of Use.

Familiar interface with touchscreen, patient fixation and point and click results.

Support

Notification of software upgrades ensures you benefit from the latest features.

Measurement parameters taken to facilitate lens fitting are:

Horizontal Visible Iris Diameter (HVID) to assess correct contact lens diameter.
Pupil diameter and eccentricity for GP lens fitting and multi focal contact lens choice
Lid margin to pupil margin for bifocal lens fitting
General Patient Care
Used as a routine complementary diagnostic and data gathering tool, Eye Check measurements may be usefully gathered and recorded to track patient ocular health over time.
"I used Eye Check as a diagnostic tool to help with my patient management. Plus it helped me to understand how I could improve the fitting of patient's contact lenses."
Pediatric Examination
Eye Check's consistent outputs provide objective accurate measurements. Ease of use enables quick analysis of uncooperative patients to support other examination methods such as the cover test.
Objective documentation of strabismus amplitude
Additional data for detection of other abnormalities
Other applications include Neuro-Ophthalmology, Endocrinology and Oculoplastics
Accurate Output
Eye Check instantly produces a report detailing all measurements.
Technical Specifications
Image resolution
16Mp – 4608 x 3440 pixels
Touchscreen
TFT-LCD, 3.2", 400 x 800 pixels, 16M colors
Lens
f/3.1 – f/5.6, Autofocus
Exposure
Auto Exposure, Auto White Balance, Auto ISO
Subject illumination
Xenon Flash, GN3.1, Auto intensity, 100µS duration
Fixation target
11x Visible Light LEDs flashing at approx 6Hz
Storage
8GB microSD Card
Connectivity
USB-2 (microUSB)
WiFi 802.11 b/g/n
Dimensions
Width – 163mm
Height – 64mm
Depth – 26mm (lens retracted) Depth – 37mm (lens extended)
Weight (with batteries)
242g
Batteries
1x Rechargeable, Li-ion, 3.7v, 1020mAh 2x AAA Alkaline